When we look at some of the richest people in history, it is hard to imagine that they did not have a head start in life. We always assume that there was a massive inheritance that they grew further.
After all, they say that you need money to make money. Nevertheless, several celebrities and entrepreneurs came from nothing and paved their roads in gold. They used their opportunities and had a never-say-die attitude. When life gave them lemons, they made lemonade and sold it for a fortune.
Halle Berry
Berry always wanted to be a Hollywood star and fought her way to the top. Before she became a household name, she used to stay in a homeless shelter. She needed the money and saw an opportunity to save some money. Today, she is reportedly over $80 million strong and still a high-profile name in Hollywood.
Sarah Jessica Parker
For most of Parker's young life, all she knew was poverty. Being one of nine children, she remembers the days when birthdays or other special occasions were not celebrated. They sometimes did not even have enough money for utilities. After landing her first Broadway role, however, things started to look up. Now she sits on around $100 million.
Ed Sheeran
Sheeran is one of the most talented and well-known names in music, but his start was anything but rosy. Sheeran was a 16-year-old dropout and struggling musician in London, often sleeping in the Underground and heating vents behind Buckingham Palace. Upon meeting a drug-addicted prostitute at one of the local gigs he played, he wrote his first hit single. In a short space of time, he amassed over $110 million.
Leonardo DiCaprio
Leo grew up in a rough neighborhood outside LA. He was no stranger to violence, poverty, and substance abuse and it is these memories that he now uses to fuel his movies as well. It is estimated that his net worth reaches around $245 million and there is still much more that he has to offer the entertainment industry.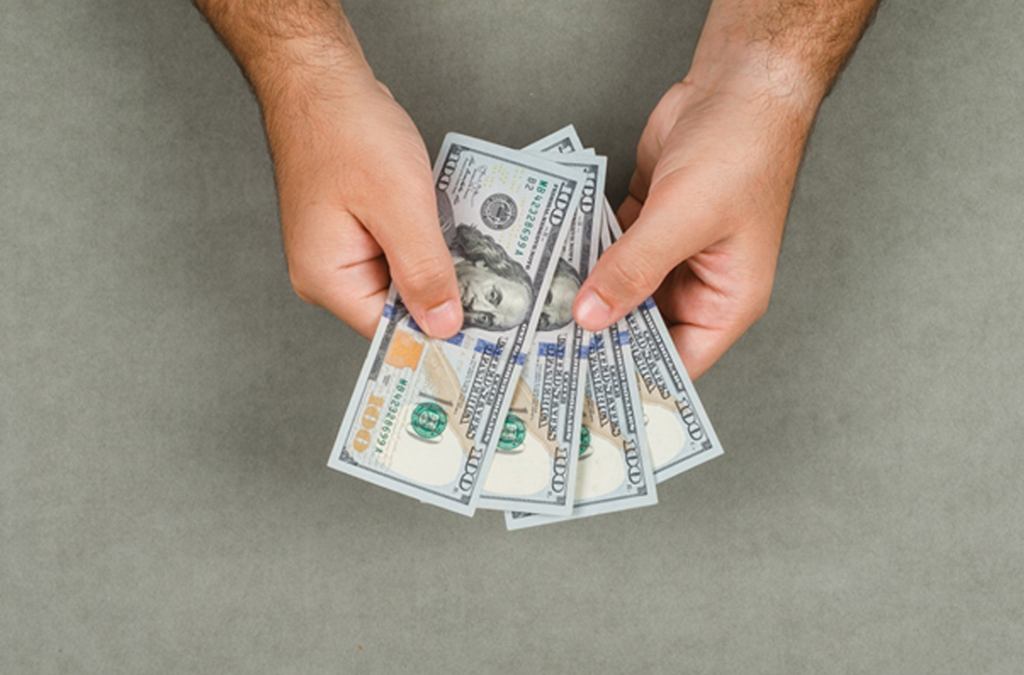 Arnold Schwarzenegger
From bodybuilder to action movie hero to governor, there are not many US celebs that have done as much as Arnie. Today, his net worth is estimated to be around $400, but his youth was the exact opposite. He recalls living in a post-WWII Austrian town in a house that had no plumbing or a phone. Riots outside his home and days of hunger are all still fresh in his memory as well.
Celine Dion
When you are one of fourteen children, it is easy to imagine that money and luxuries were scarce or non-existent. She was the youngest of her siblings and soon realized that she had a talent for singing. She used to sing at local small gigs from a young age. Her talent did not go unnoticed and soon, she would be churning out hit after hit. After decades in the music industry, she has built a lavish life worth around $800 million.
J.K Rowling
The fantasy novel genre is no stranger to Rowling. Before she became one of the most famed novelists of her era, she struggled to make ends meet as a single mother. Then one night, she famously dreamed about Harry Potter and the rest is history. Today, she is known across the globe and probably the wealthiest female author with a net worth of around $1 billion.
Kenny Troutt
In the racehorse world, Kenny Troutt walks among the biggest names in the business. Before he became a multi-billionaire, Kenny sold insurance to pay his way through Southern Illinois University. As the son of a bartender, he never knew wealth. Things changed when he founded Excel Communications which he would eventually sell for $3.5 billion. He took his money and reinvested it in stocks and bonds and racehorses.
Oprah Winfrey
There are not many female billionaires with an upbringing as tough as Winfrey. As a young girl, she was abused and molested. At age 13, she ran away from home and things did not get much better for a while. Her driven nature and intelligence did not go to waste as she continued to pursue a better life. At age 19, she became the first African American correspondent in Tennessee and later hosted her morning talk show. 25 Seasons and her television network later, she now has an estimated fortune of $2.6 billion.
John Paul DeJoria
DeJoria is a first-generation American who had his fair share of poverty before making it big with John Paul Mitchell Systems and Patron Tequila. Before he turned 10, he was already supporting his family by selling Christmas cards and newspapers. Later he took a job at Redken and became intrigued by the industry. Then he took a small loan of $700 and developed his product which he sold door-to-door. His genius did not go unnoticed and his company now makes around $900 million annually.
Howard Schultz
Not many sons of truck drivers end up being the CEO of a company like Starbucks. Howard was no stranger to poverty, but he was athletic enough to earn himself a football scholarship. After graduating from the University of Northern Michigan with a degree in communications, he started working for Xerox. He came across a small coffee franchise called Starbucks and fell in love with their coffee. He turned that love into dollars and changed a 60 outlet franchise into a 16 000 multi-national giant. Now he has a net worth of $4.1 billion.
Do Won Chang
In search of better opportunities, Chang uprooted his family and moved from South Korea to the US in 1981. Speaking broken English, with no formal education and being broke. He worked several odd jobs, including being a janitor and pumping gas. He observed that the folks driving the nice cars were all in the garment industry. That is when he opened the first Fashion 21 store which would later become Forever 21 and growing his net worth to $6.1 billion.