Becoming a billionaire is the ultimate dream of most youngsters. Fancy cars, endless parties, luxury at a new level, and a life free to do anything and everything you want – the youngsters who made it to the billionaire club even before they reached 30 have it all. Let us take a peek into their posh lifestyle and gain insights into how they achieved it when most people try hard to pay off their student loans.
Most of us know Kylie Jenner became a young billionaire when she was just 21, kickstarting her cosmetics empire. Now that she had sold over 51% of her company shares to Coty, she no longer appears on the list.
The world is not short of young billionaires still as several self-made youngsters and teenage heirs still occupy the under 30 Billionaire club. Let us look at the top 10 list of these ultra-rich young men and women who have no shortage of money.
Self-made billionaires of 2021
Austin Russel
Austin Russell got a $100,000 fellowship from Peter Thiel to research laser sensors when studying at Stanford. It made him quit his studies and launch Luminar technologies, creating the sensors for automated cars.
Top brands like Toyota and Volvo use his sensors, making his company one of the most prominent start-ups in the industry and increasing Austin Russell's net worth to $2.4. Billion.
Luminar technologies merged with SPAC in December, creating a vast fortune and significant stock price rise for Russell. Austin Russell is just 24 and ranks number 5 in the top ten under 30 billionaires list and no 1 in self-made Forbes billionaires under 30 lists.
Andy Fang and Stanley Tang
Andy Fang and Stanley Tang started their company DoorDash in 2013 with two of their Stanford friends servicing the students on campus with food delivery. The company grew steadily, acquiring Uber Eats in 2018 and making a series of smart investments and mergers, making them one of the prominent food delivery companies in the country.
They amassed colossal wealth when the pandemic hit, supplying the public with the food delivery and gaining huge investments from Charles River Ventures, the SoftBank group, and their initial supporter Y Combinator.
Stanley Tang and Andy Fang announced they have acquired more than $2.5 billion funding for their company in June 2020 and released their IPO in December 2020, raising more than $3.37 Billion.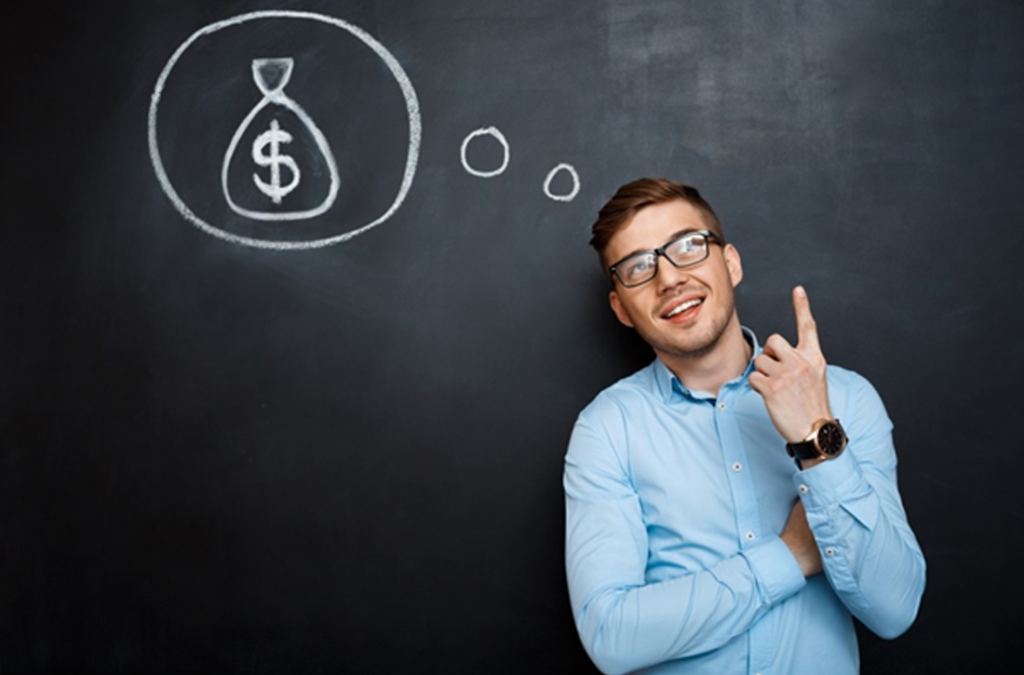 Sam Bankman-Fried
While most youngsters struggle to buy a single Bitcoin, Sam Bankman-Fried started a crypto trading company Alameda Research and had amassed over $2.5 billion for his company and is estimated to have nearly $8.7 billion net worth. His second company, FTX crypto trading platform, is one of the biggest in the industries. He currently acts as the CEO of FTX and is an avid trader and a strong supporter of Joe Biden.
Sam Bankman started FTX only in 2017, and it was the first well-defined platform for cryptocurrency and is one of the top platforms dealing with various types of crypto to date.
Clever Inheritance Management
Gustav Magnar Witzoe
Gustav was only 18 when his father handed him considerable stakes in the successful Norwegian fishing farm SalMar ASA. Witzoe had managed the business since then, and his stock price soared last year, nearly doubling his net worth and making him an owner of whooping $4.4 billion.
While most youngsters his age aspires to invest and earn through technology, Gustav got involved in his family business and regularly worked on their fish farm. He also diversified his investments eyeing potential properties and funding technology startups, increasing his net worth and asset value considerably.
Jonathan Kwok
Aged 29, Jonathan and his brother Geoffrey worked on their inheritance to create their real estate empire in Hong Kong. Empire Group Holdings, which started after his father moved out from Sun Hung Kai properties in 2008, is now entirely owned by Jonathan and his brother, amassing a whopping $2.4 billion net worth.
It is one of the most dominant companies in Hong Kong's real estate history. Jonathan, just 29, and his brother are already controlling figures of a massive industry in Hong Kong. Geoffrey's business experience and Jonathan's charm are significant assets to their billion-dollar business.
Heir and Heiress
Alexandra Anderson and Katherine Anderson
The Anderson sisters from Norway inherited $1.4 billion each from their father's investment firm, making them one of the richest heiresses in the world. Known for their poise and simple lifestyle, the sisters inherited a huge stake from their family investment company Ferd.
Alexandra, the youngest one, is interested in horse riding and adventure sports, while Katherine is seen driving luxury cars in most of her Instagram posts. The sisters know how to enjoy themselves using their father's money properly and live luxuriously.
Wan Zelong
Zelong is a 24-year-old Chinese heir to a $1.5 Billion worth inheritance from a pigment production company his family owns. He is ranked second among the world's top youngsters to acquire a vast fortune through inheritance. Zelong is expected to lead his family business once he is ready to take charge.
Kevin David Lehmann
Mr. Lehmann just turned 18 and is already the number one youngest billionaire in the world. This German youngster inherited 50% shares from his father's firm when he was 14. It was managed by a trust and handed to him when he turned eighteen. His family controls a colossal drugstore chain in Germany.
The world is yet to see how these young heirs and heiresses will use their money to transform their lives and help the world become a better place. They might dominate their field like Jonathan and Gustav or choose to do philanthropy or invest entirely in a new industry and become self-made like our startup owners and innovators.
Born with lucky stars and using the chance given to them with charm and wit, these young billionaires continue to astonish the world with their actions and philosophy. They live the dream life everyone wants and strive to improve to maintain their position and lifestyle.